I am just back from the Reflexology Association of Canada 42nd Annual General Meeting & Conference in Saskatoon, Saskatchewan.  This event was a great opportunity to network with other reflexologists from across the country and to sit in on some professional development workshops.
Here's a pic of the BC Representatives that were in attendance.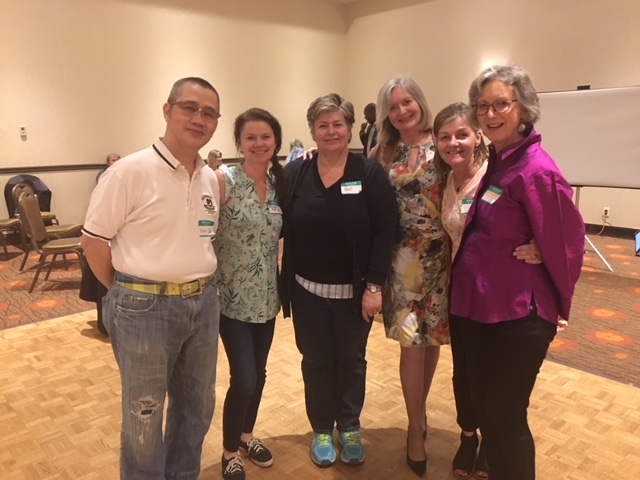 This is Marguretie Sutherland, President of the BC Chapter of R.A.C and Dr. Michael Epstein & myself (Michele Mork)
Dr. Michael Epstein is the Managing Director of the Centre for Integrative Medicine, University of Saskatchewan.
This picture is of Katie Dempsey of Brand Ambition and myself.
Katie is the Owner and Director of Marketing & Training for Brand Ambition, and she provided an amazingly informative session for reflexologists and small business on tips to consider when building your business and your brand.
The next R.A.C. Reflexology Conference is scheduled already for April 26-28, 2019 in Nova Scotia. More information available at: reflexologycanada.org.