Multireflexology Dien Chan is a natural therapeutic facial reflexology technique that uses a variety of different tools to stimulate specific areas of the face in order to put the body's self-regulation processes to work, relieving  pain and activating the immune system.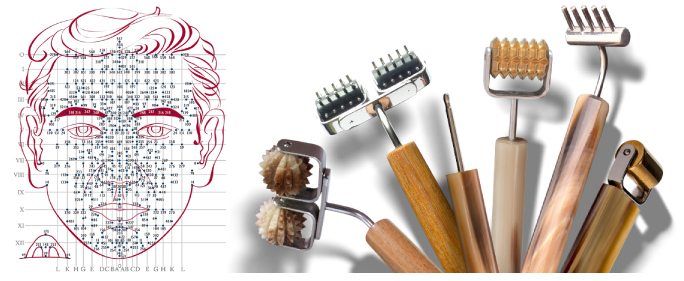 For more information about this holistic approach to health and wellness visit: multireflexology.com
Multiflex facial reflexology tools are available for purchase.
To book a Facial Reflexology Appointment or to order your own multi reflex tools please visit: reflexexp.com.