Have an upcoming event or workshop? Looking for a unique group gift? Want to treat your employees or friends with the gift of health?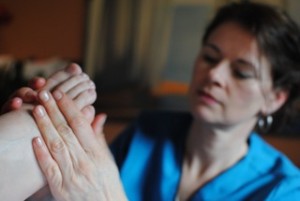 West Coast Reflexology provides mobile and group services at a great rate. Get together a small group of people (minimum of 4) for a relaxing and rejuvenating reflexology treatment session at a location of your choice.
Your entire group can be provided with a variety of reflexology and massage therapy services customized to your needs, at your office, home or in any other location.
What a great way to reduce stress, rebalance your body, have some fun and introduce yourself and others to the healing benefits of reflexology.
Call 250.920.8687 to discuss mobile service and group special opportunities.